Our Staff
Director
Maria Lane, Professor of Geography and Environmental Studies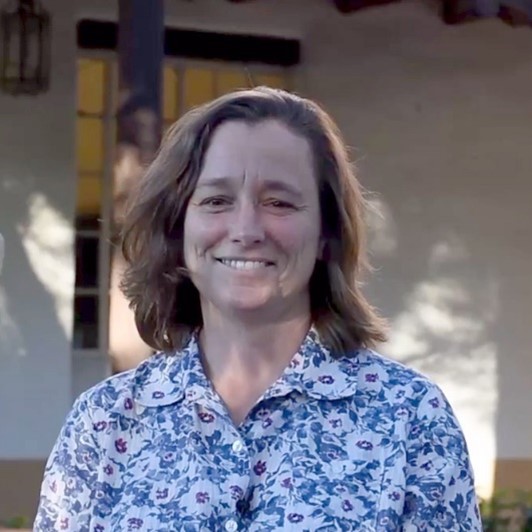 I am a historical geographer who studies how environmental knowledge is created through maps, science, and stories. I am currently working on a book about the history of modernist water management in New Mexico. In this book and other projects, I am deeply interested in my obligation to wrestle — intellectually, personally, and politically — with my identity as a white settler. How should settler academics grapple with our own scholarly lineage and its relationship to the political project of Indigenous displacement? How can we better interrogate our own research motivations? How should our ongoing scholarship address or remedy the persistent inequalities of settler colonialism? And what kind of learning/listening should we be teaching our students?
In spring 2021, I will teach a new class on "Critical Cartography" that explores how we can use the classroom learning experience to address community needs. I am excited to teach a class in which students will learn about cartography's history and theory while also helping design and work on a mapping project in Bernalillo County.
At UNM, I have served as the Department Chair for Geography and Environmental Studies, the Chair of the General Education Task Force, and Chair of the NPS-NTIR Faculty Advisory Committee, among other responsibilities. I am also an Editor for the Journal of Historical Geography, where I am engaged in an initiative to improve communication between academic and non-academic knowledge producers.
Associate Director
Miriam Gay-Antaki, Assistant Professor of Geography and Environmental Studies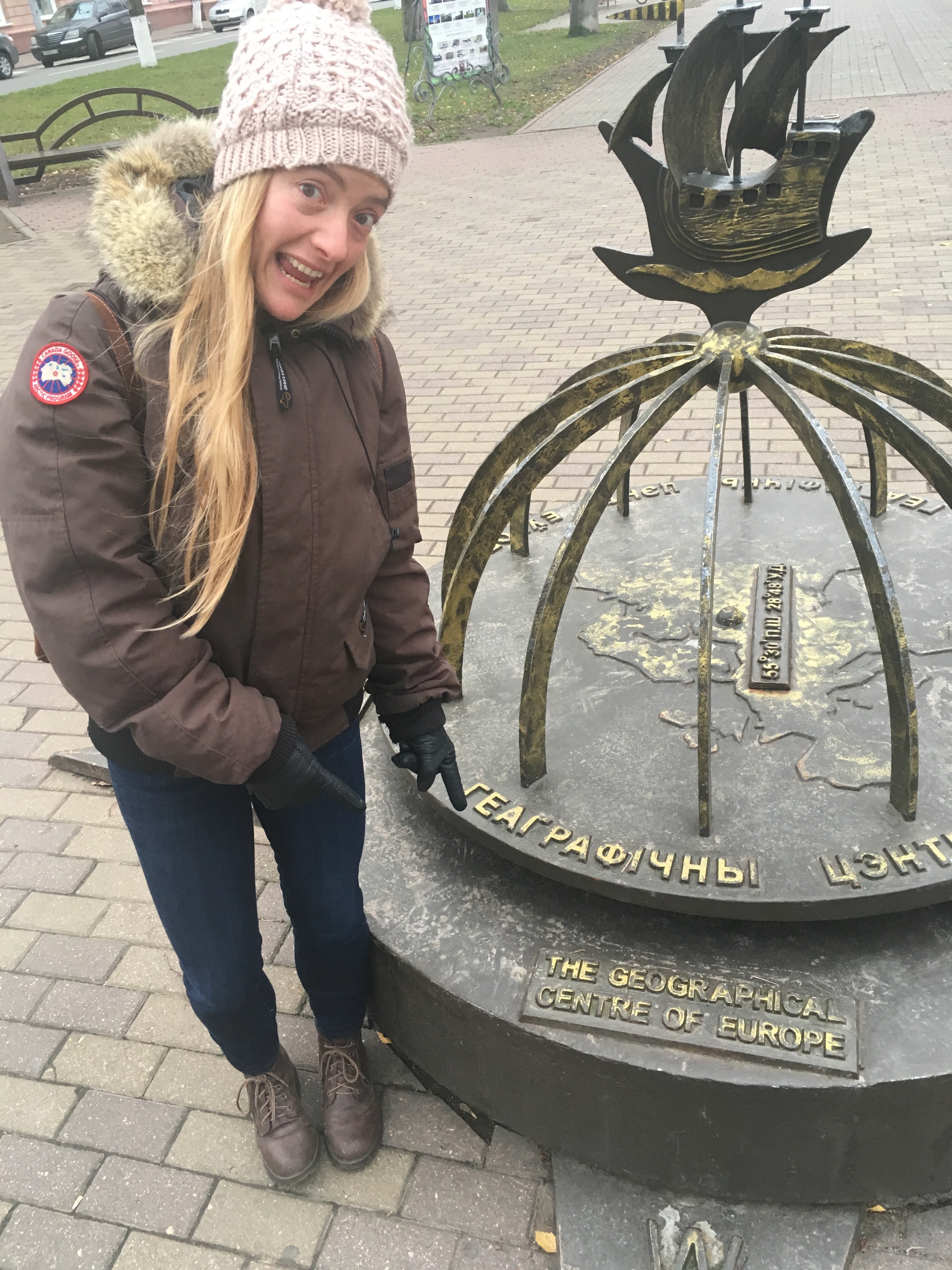 My work focuses on human-environment relations in the era of anthropogenic global climate change. I draw from the frameworks of political ecology and feminist geography to trace climate change policy development as a series of networked connections ranging from formal political spaces, such as the UN Conference of the Parties, to scientific spaces such as the Intergovernmental Panel on Climate Change, to the towns and communities where climate policies are implemented. In the context of Mexico, and particularly in the state of Oaxaca, I use these frameworks to understand the ways in which societal structures shape the development and implementation of transnational climate change policies such as gendered climate interventions, and how people, mostly those who are excluded in the decision-making process, actively accept, reject or change climate policies to fit their needs. My work also investigates the participation, and sometimes the exclusion, of women scientists and stakeholders in international climate change research and policy arenas.
Photo taken in Polatsk Belarus, considered by some the Geographical Center of Europe.
Project Assistant 
Desiree Loggins, Geography and Environmental Studies Masters Student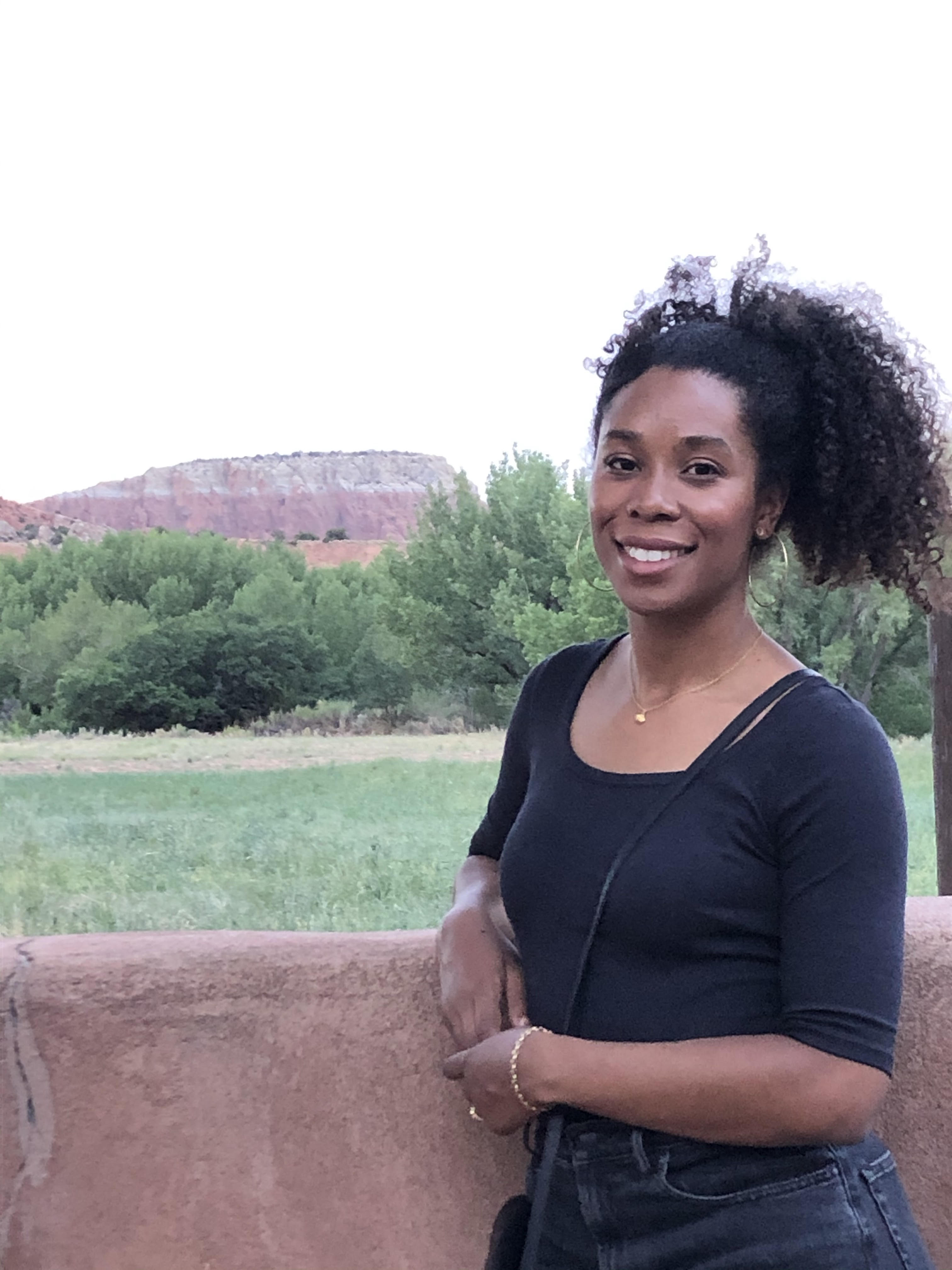 Desiree Loggins is a native of the big little city of Sacramento California where she grew up floating on the confluence of the American and Sacramento River. She has a B.A. in Environmental Studies from University of California, Santa Cruz. Desiree worked at the National Audubon Society for six years as a facilitator, organizer, and advocate for flowing rivers, working lands, and resilient communities in the arid West.
Desiree works to ensure that environmental conservation and governance includes grassroots power, connects to the cultural and ancestral heritage of the land, and integrates the voices of non-dominant identities for the benefit of wildlife, healthy landscapes, and people.
She is currently enrolled in the Geography and Environmental Studies graduate program at the University of New Mexico. Her research interests are collective action, water governance, working lands, and resistance movements. Desiree works with Maria Lane to manage the Center for Community Geography's online presence and partnerships. 
Project Assistant 
Joe Scala, Geography and Environmental Studies Masters Student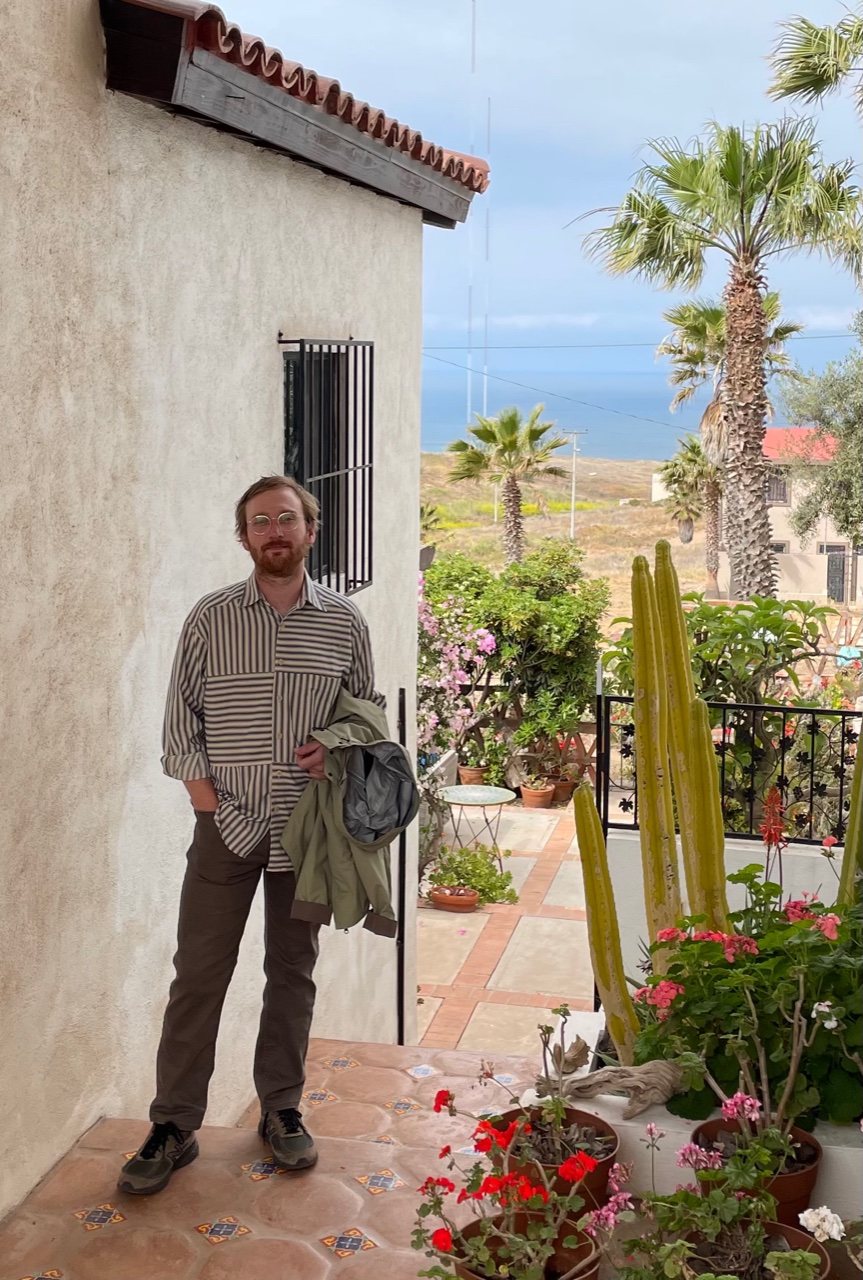 Hi my name is Joe Scala, I moved to Albuquerque in the Fall of 2020 from Nashville, TN where I received my B.A. in Anthropology from Middle Tennessee State University. In 2019, I worked as an intern in the Spatial Analysis Research Lab (SARL) at Vanderbilt University performing various spatial analyses on archaeological sites in Peru's Colca Valley.
 I am currently a Master's student in the Geography and Environmental Studies Department at University of New Mexico. My research is focused on the extent to which urban forest canopy cover in New Mexico is related to historical development patterns. Additionally, I am interested in the power dynamics that exist during the creation and dissemination of maps and models, and how environmental equity/inequity can be produced or reproduced through this process. Through the Center for Community Geography, I am currently assisting two partners in the creation of GIS models that will help to prioritize communities to receive urban ecosystem service initiatives (tree plantings, community wildlife refuges etc..) These models are being developed with the distinct intention of fostering environmental equity in Albuquerque and New Mexico more broadly.
Project Assistant 
Cassidy Tawse-Garcia, Geography and Environmental Studies Doctoral Student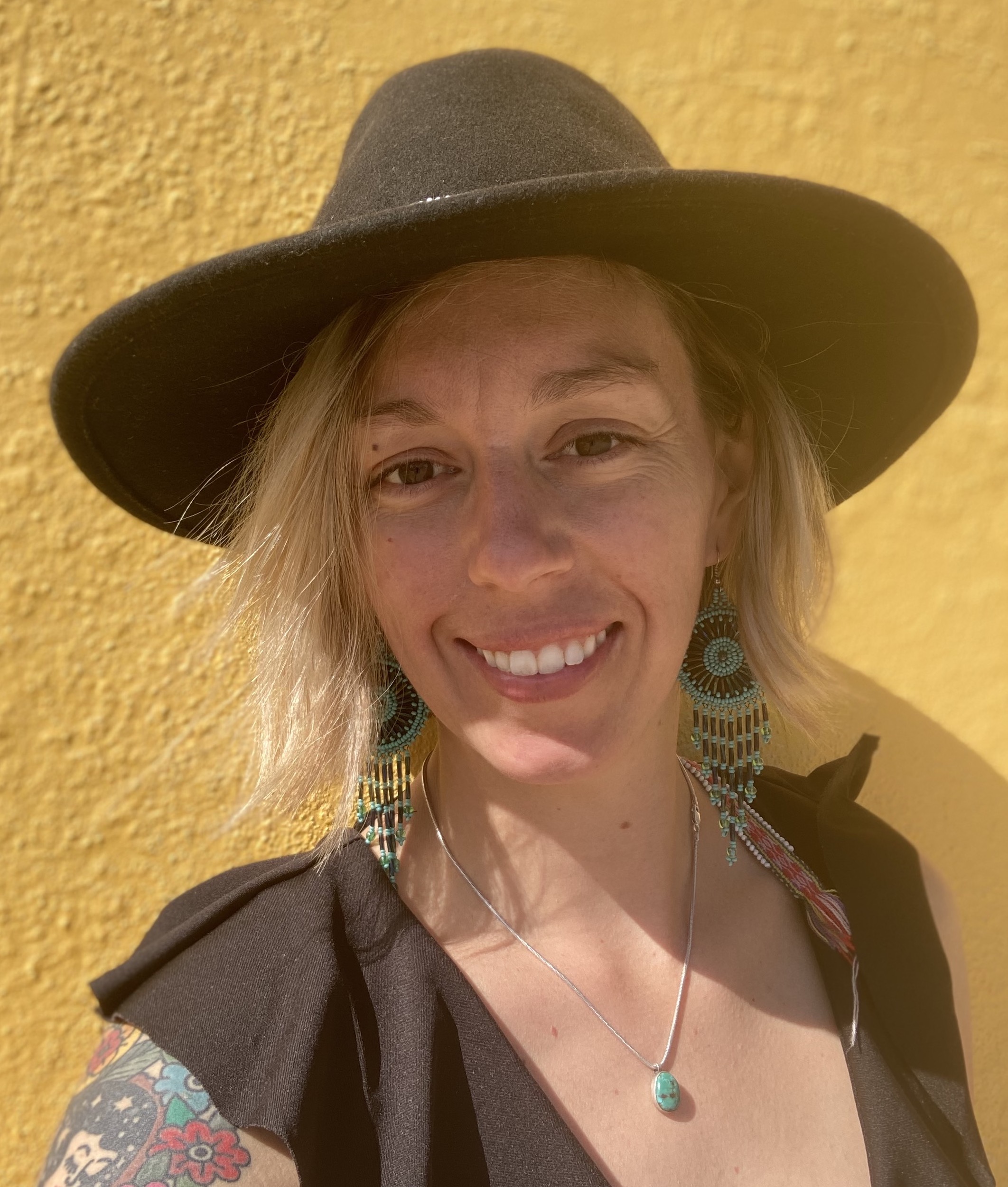 Originally from Colorado, Cassidy has a BA in Journalism from the University of Colorado (Boulder) and a Masters in Environmental Management (MEM) from Western State Colorado University (Gunnison, Colo.). Her research interests involve sovereignty movements and mutual aid, particularly in food justice and equity. In graduate school, Cassidy worked on community-based resilience efforts with a distinct immigrant population to rural Western, Colo; the Cora people from Nayarit, Mx. For her doctorate, she plans to examine self-reliance movements as a response to the Pandemic, and their anti-capitalist/indigenous roots.
Before coming to Albuquerque (unceded Tiwa Land), Cassidy made her home in the high country of Colorado (Southern Ute lands) for nearly a decade. Her loves include packing stellar picnics, cultivating her garden, film photography and any and all dance!  In 2020, Cassidy founded Masa Madrina-- a pay-what-you-can food service -- as a response to the Pandemic. In her work, she partners with local farmers and community organizations to facilitate greater equity and community in the local food system. 
Cassidy is a TA and Grad Workers Union member. Also, she works with with the Basic Needs Project to identify and implement solutions to food and housing security within the UNM student population.
The center is supported by staff and works in cooperation with GES, Sustainability Studies, other interdisciplinary centers at UNM, and the College of Arts & Science. Additionally, our community members are critical to the success of the center. We move our work forward together.